Conferences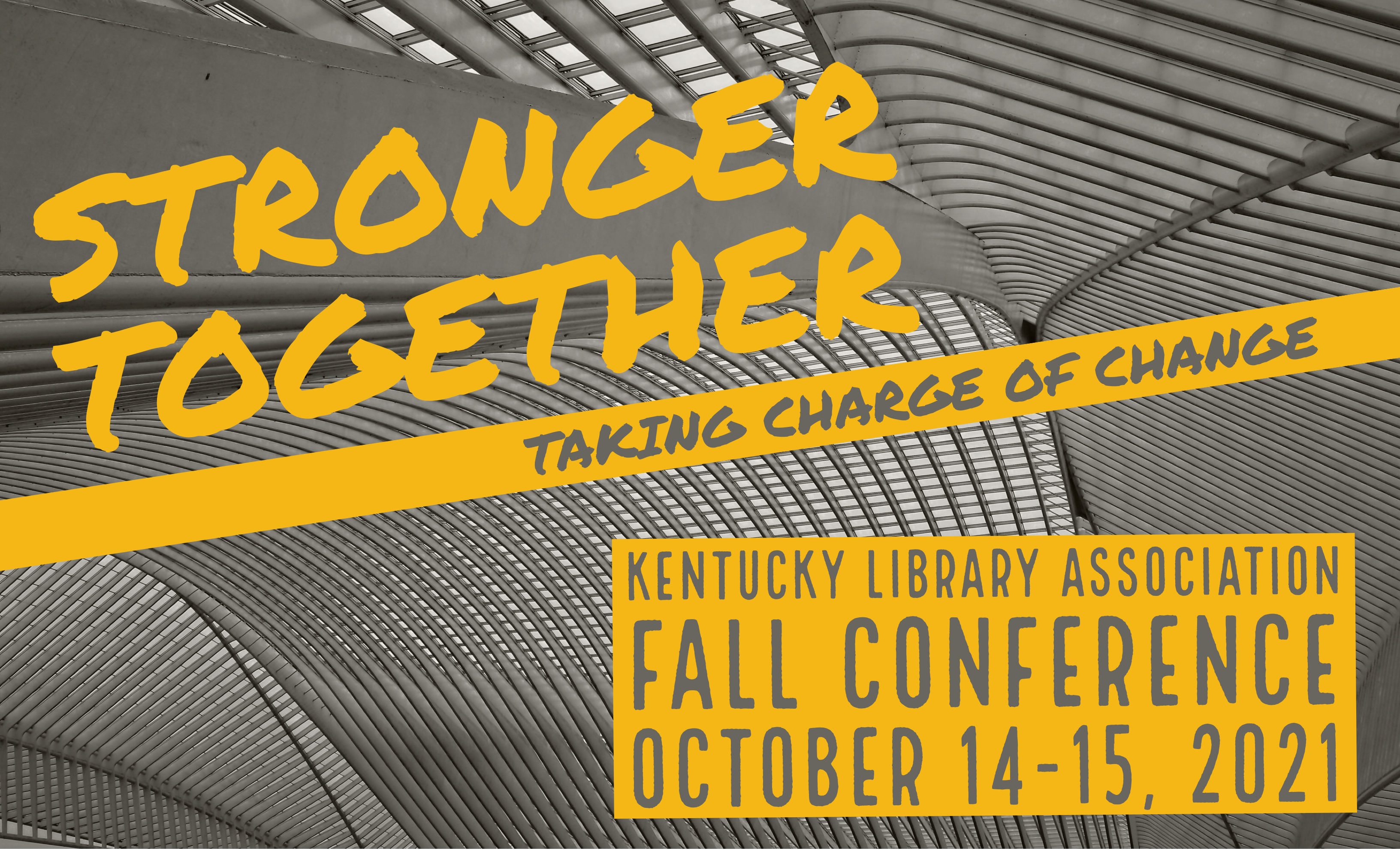 Stronger Together: Taking Charge of Change
**The submission form for proposals for the conference is open now through August 31.**
The 2021 Kentucky Library Association annual fall conference will be held October 14 & 15 in Lexington, Kentucky in a hybrid format.
Attendees may register to attend one or both days of the conference in person, or entirely virtually. Registration is open, and details about speakers and events will be posted soon.
If you plan to attend the 2021 KLA conference in person, you can book a room at Embassy Suites by Hilton Lexington/UK Coldstreamby October 1 and receive a discounted rate, complimentary breakfast, and evening drinks. Remember to say that you're with KLA!
Other Conferences
Please see the KLA calendar for information about other upcoming events, including section-sponsored conferences.